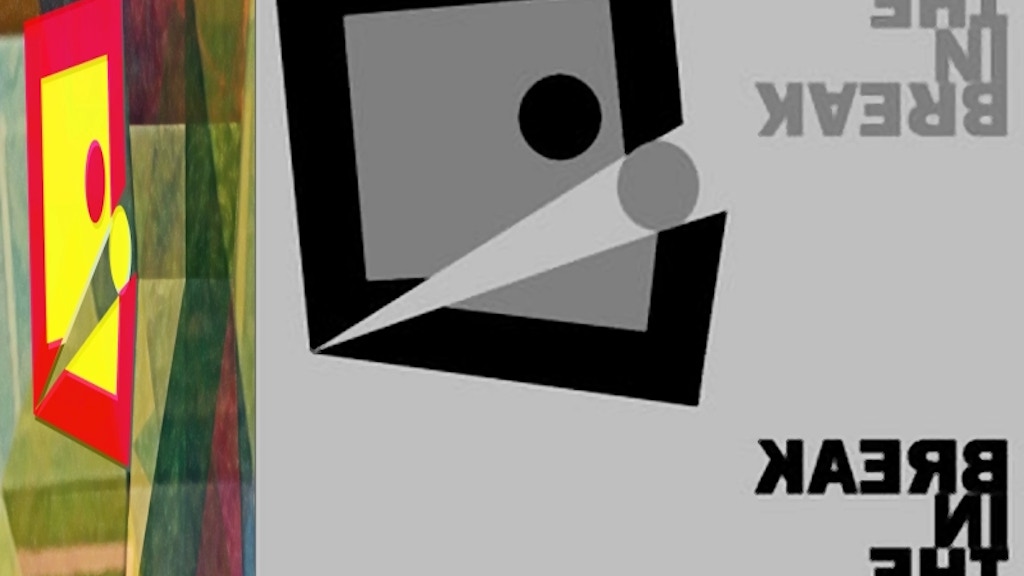 €322
pledged of €3,215 goal
11 backers
Funding Unsuccessful
The project's funding goal was not reached on Fri, December 4 2015 10:15 PM CET
Last updated July 4, 2018
Break In The Frame
Do you know the reactive canvas? With your help I create the new input device to present a synaesthetic art game at alt.ctrl.GDC 2016.
O, J, and 2 more are backers
Campaign Rewards FAQ Updates 10 Community STORY RISKS
Story
Break In The Frame
Creating a synaesthetic experimental art and game project.
The Reactive Canvas
Break the Frame centers on a reactive canvas, one which enables me to create an alternative control scheme and subsequent interactions. I plan on then applying to present the 'synaesthetic art game' called "Break In The Frame" at alt.ctrl.GDC 2016 in San Francisco.
So what is this all about?
We experience synaesthetics every day. People speak while you see, you listen to music while you walk and while you walk you keep yourself in balance and react to the surface of the ground. Synaesthetics are deep. Commonly we ignore them.

 Games are multimedia systems. They combine various forms of media to create an experience. But they lack a natural look and feel.
They do not smell or taste.
You do not need to balance, to get in touch, to act.
 A canvas is a haptic thing. You can touch it, you can look at it, you can read it. It is present. Nothing is emulated. It is a physical part of our environment, a physical, but also mindful representation of our nature.
My goal with "Break In the Frame" is to make a new form of game - a haptic game.
-
When I started the project, I developed a fear of this all being too much.
Developing a reactive canvas device alone would be enough, but I should also build one. And if I have build one, why not more? It would be great to a demo. And where is the best place for that? At the GDC in San Francisco of course!
Attending alt.ctrl.GDC will be perfectly fine, really! It's an onsite exhibit of alternative control schemes and interactions. Exactly what "Break the Frame" is about.
Developing a reactive canvas device would be enough, but I should also build one. And if I have build one why not at least two. So I could do a demo. And where is the best place for that? At the GDC in San Francisco attending alt.ctrl.GDC will be perfectly fine, really! 
Building a reactive canvas required utilizing both hard- and software.
 It is a classic canvas in a square format with the minimal height of 4 cm. In combination with the relatively new technologies, emitting light, sound, communicating via WIFI measuring distance with Bluetooth and position data with an internal compass and a g-sensor this canvas can react on the handling of active audience. In short the canvas is a wrapper for an android tablet pc.
But the main goal still remains:  
combining the pursuit of abstract art with modern technology
to create a richer media experience for the observer.
Let the spectator be a reactor instead.  
True art is the created in the mind of your audience.

A reactive canvas is both: A canvas for painting and a input device.
You can use oil or acrylic paint for your artwork, communicate with other reactive canvases, mobile phones or tablets. The canvas detects if if is rotated or the position is changed. The reactive canvas can play sounds and music. Also it's possible to notify other devices.      

 The digital downloadable  
 DOCUMENTATION includes:
the making of
photos of experiments 
photos of 21 
combination rules 
"Break In The Frame" article 
it is (not) hip to be squared
software download on github link
documentation of the problems
usage documentation of the software
sound probes
and more …
 The printed
 HANDBOOK includes:
The Documentation 
in best quality print 
access to download of the digital documentation 

BENEFITS  
The benefits of art and experiment are so innumerable that it would be impossible to encapsulate them in the whole of our language. Even if everything fails, in the end my triumph over the odds of life will remain, and at minimum this experiment will set forth precedent as to how to fail properly in the pursuit of goals, if failure is in fact a possibility at all.
Risks and challenges
Nothing more than the typical doubts and woes of a developer unicorn. My application to 2016's ALT.CTRL.GDC might not be accepted; Delivering the blankets might take longer than expected; The Android 5.1 devices may not work as expected or may not be available anymore so I'll have to choose a more expensive one; I might have to reduce stuff, although I have tried to calculate as accurate and responsible as possible, so I might deliver not the full experience. But… I will have tried… and you will be a patron of the arts!
Learn about accountability on Kickstarter
Questions about this project? Check out the FAQ
Report this project to Kickstarter
Malte Kosian
First created · 62 backed
I'm an artist and game designer for many years. My art career started in the early 1980's. I developed "art as game" pictures and some…See more
Available rewards
Funding period
Nov 4 2015 - Dec 4 2015 (30 days)